I don't know quite why but I've always had a real urge to visit the spa town of Baden Baden (on reflection, maybe the spa bit has something to do with it!). Black Forest Gateaux might also come into the mix or perhaps my occasional longing for what's probably a highly romanticised idea of the gentility of days gone by.
In search of such gentility, there really is only one place to stay, and that's the epically luxurious Brenners Park http://www.brenners.com. Given that it was Valentine's weekend, I upped the ante and treated us to a room there and what a true delight it was with fresh cut flowers and divine macaroons and medjool dates to great us. And a mini bar full of kombucha!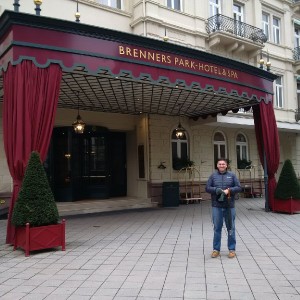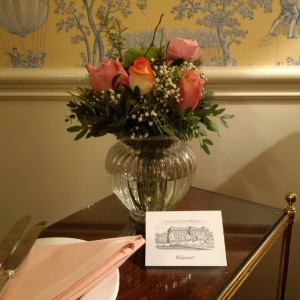 Bliss was found sipping cappuccinos in ludicrously fluffy robes on our lovely balcony overlooking the Lichtentaler Allee, the kind of place where you can't imagine anything bad ever happening.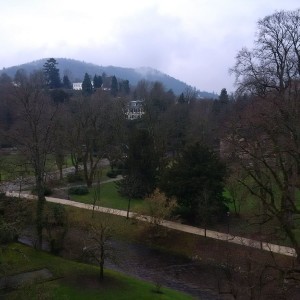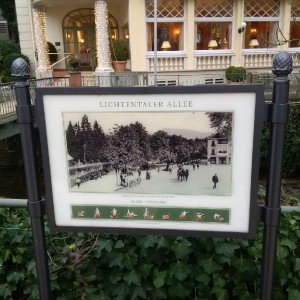 We had a lovely walk in the Black Forest before hitting the famous spas in the afternoon.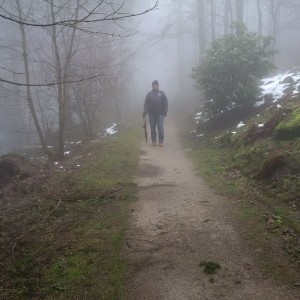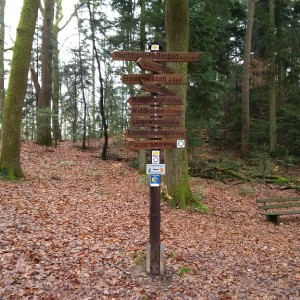 We visited the Caracalla spa http://www.carasana.de/de/caracalla-therme/ which had the most incredible array of thermal baths, steam rooms and saunas but I perhaps wouldn't recommend visiting on Valentine's Day! Even with prebooked tickets, the queues were around the block and, at full capacity, the total nudity expected (which we were braced for from previous visits to German and Austrian spas) was a little more intense. We got through most of the heat stations but drew the line at sharing a tiny jacuzzi with 10 other naked people! So despite being keen to visit the Fredrichsbad the following day, we instead retreated to the rather more private spa facilities at the hotel, which was definitely a far more relaxing experience. Brenners Park has a seriously top notch spa and I loved the morning yoga classes and wished we were staying longer to enjoy more of the wellness activities.
The food was also extremely good. We generally find these kind of old school hotels have very little for vegetarians, but there were a number of (even vegan) options on the menu at the Wintergarten and Rive Gauche. But mostly we saved our appetites for the sweet stuff. The absolute highlight was the ridiculously indulgent Cold ice-cream Soufflé Stephanie which has been served at the hotel for over 135 years! Taking this to be a recommendation, we tucked in like small children to the ludicrous concoction of trifle, ice cream, cream and raspberry sauce. I think it's meant for 4 but we managed to polish it off though we were grateful to only have a short journey upstairs to bed.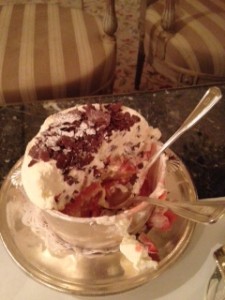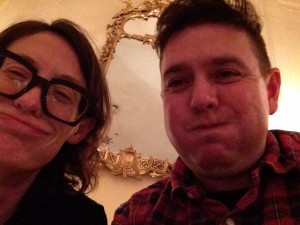 We couldn't leave without a slice of Black Forest Gateaux and the best ones we found were at Brenners or the delightful Cafe Konig, another deeply comforting old school establishment.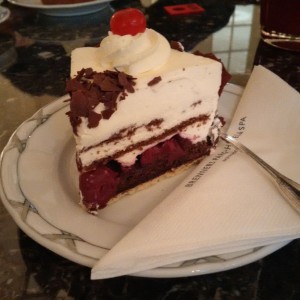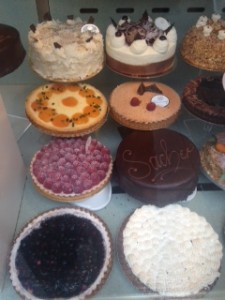 By the time we got home, we were happy but a little cream caked out, so here's our raw and vegan interpretation of the famous Schwarzwalderkirschtorte! It's delicious!
Raw Black Forest Gateaux
For the filling:
2 cups cashews
¼ cup agave
¼ cup maple
½ cup water
¼ cup raw cacao butter
¼ cup coconut oil
1-2 tsp coffee extract
1 tsp vanilla extract
seeds of ½ vanilla bean
pinch of salt
1 cup cacao powder
10oz bag of frozen cherries
Blend everything together except the cacao powder and the cherries.
Once at a creamy consistency, add the cup of cacao and cherries by mixing with a whisk.
For the crust:
½ cup brazil nuts
½ cup shredded coconut
salt
1 heaped tbsp cacao powder
1-2 tsp agave
1-2 tbsp cacao nibs
seeds from ¼ vanilla bean
Process brazils, coconut, salt, cacao powder and vanilla seeds until mixture resembles fine crumbs.
Add agave and cacao nibs and blend again until sticky.
Press into a springform pan.
Pour over the filling and chill for about 3 hours.