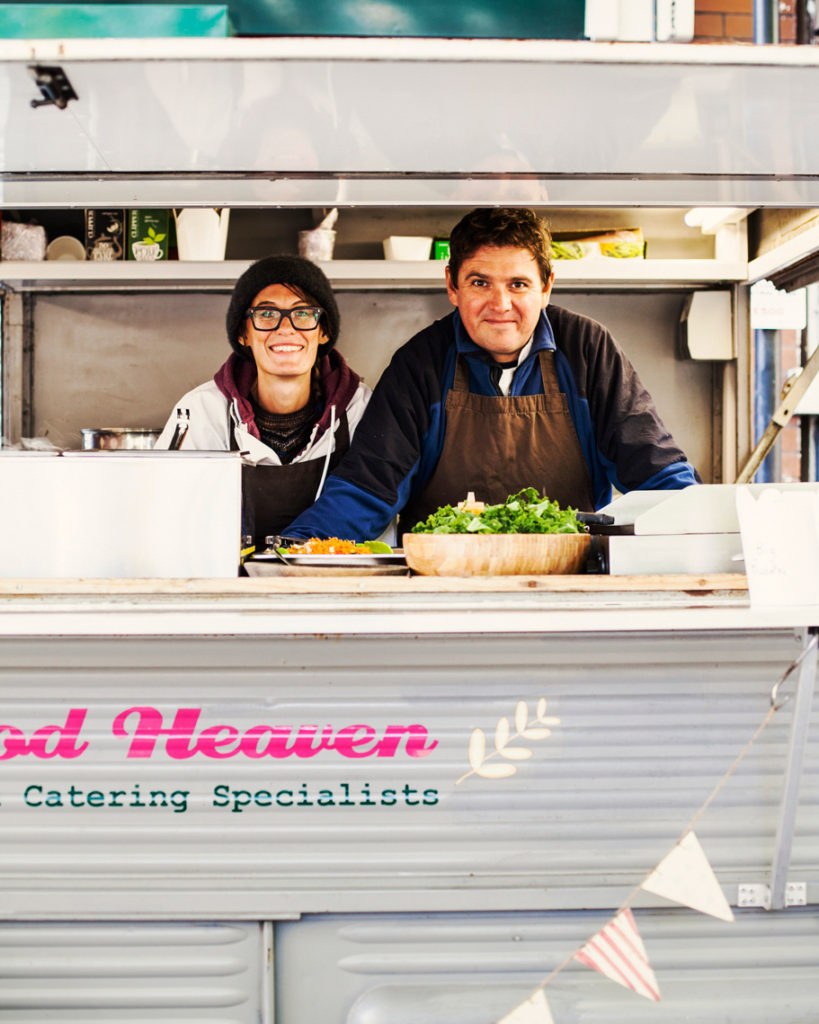 We're David and Charlotte Bailey and we're on a mission to show people that eating plant based food doesn't mean missing out.
After falling in love with a Citroen H van, we decided to put David's many years of top restaurant experience to use in a new way, becoming part of the burgeoning street food scene and taking our vegetarian food to as many people as possible at events and festivals across the country.
We're also food writers, constantly developing new recipes, often inspired by our other great passion, travel and have authored 3 recipe books as well as offering classes and occasional retreats that make following this kind of diet easy.
10 years on and we've gained a loyal following both of those already following a vegetarian or vegan diet but also committed carnivores keen to eat less meat and to make more healthy choices. Our hope is simply that our work will help people making positive decisions, to whatever degree, who are wondering what they can still eat that's exciting, vibrant, satisfying and above all tastes great!